FM Denounces terrorist bombing in Mogadishu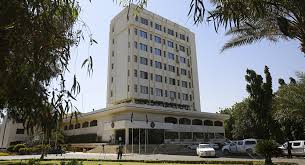 October 18, 2017 – The Foreign Ministry has strongly condemned the terrorist bombing which took place in the center of the Somali capital, Mogadishu, in Oct, 14 killing tens and injuring hundreds of innocents in a crime that contradicts all the human values and principles .
The ministry, in statement issued, Tuesday, condoled the families of the victims and the wounded, in addition to, the government and the people of Somalia .
The statement renewed the ministry's denunciation to all the terrorist acts which are rejected by all the religions and international laws.
The ministry affirmed Sudan's solidarity with the government of Somalia in the face of criminal acts, renewing its call on the international community to intensify efforts and cooperation to face all kinds of terrorist activities .