Foreign Ministry Welcomes African Union Statement on Meetings of Supervisory Committee for Abyei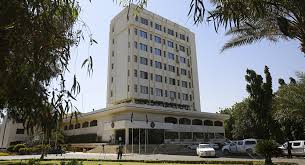 Nov. 29 . 2017 - The Ministry of Foreign Affairs has welcomed the statement issued by the African Union Commission on November 24, 2017 through which the Chairman of the African Union Commission, Musa Fekki, has welcomed outcome of the joint supervisory committee for the Area of Abyei which was held in Addis Ababa during November 13 - 14, 2017 and the deliberations about the ongoing political. Security and humanitarian situations in Abyei and the understandings which have been reached.
In a press statement, the spokesman of the Foreign Ministry, Ambassador Gariballa Al-Khidir, has welcomed the stances of the African Union in supporting the process of peace and stability in Sudan, especially and in the countries at the region in General.
He also asserted commitment of the Ministry of Foreign Affairs to continue its contribution via the African Union's mechanisms for realization of security, stability and prosperity for all the African peoples.